This section covers projects implemented by the Rithet's Bog Conservation Society.
Cattail Clearing
West Wetland Cattail Removal
South Ditch
South Perimeter Ditch Restoration
West Wetland Cattail Clearing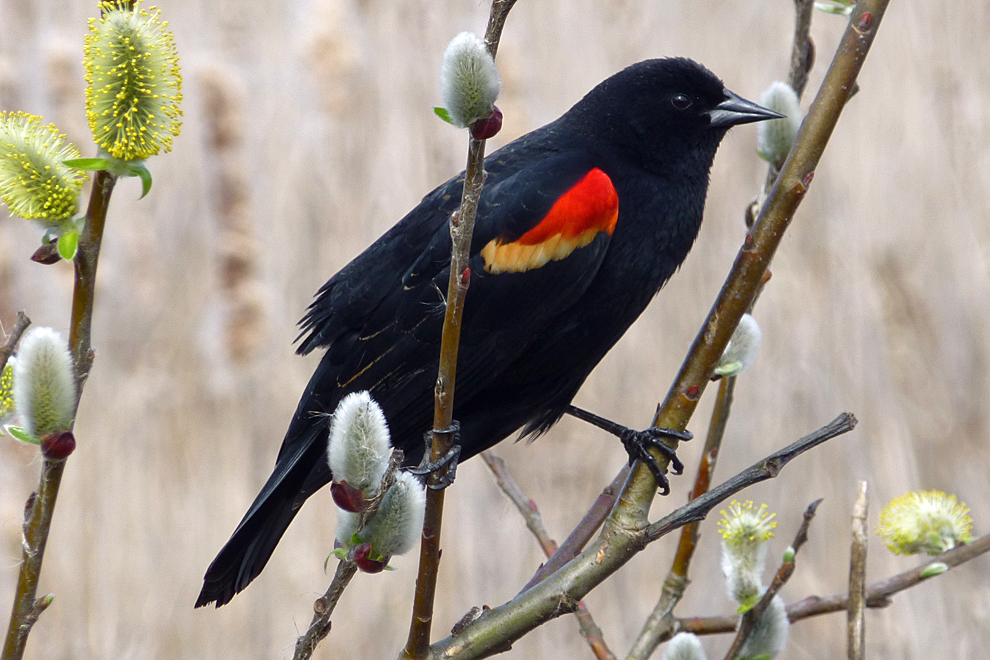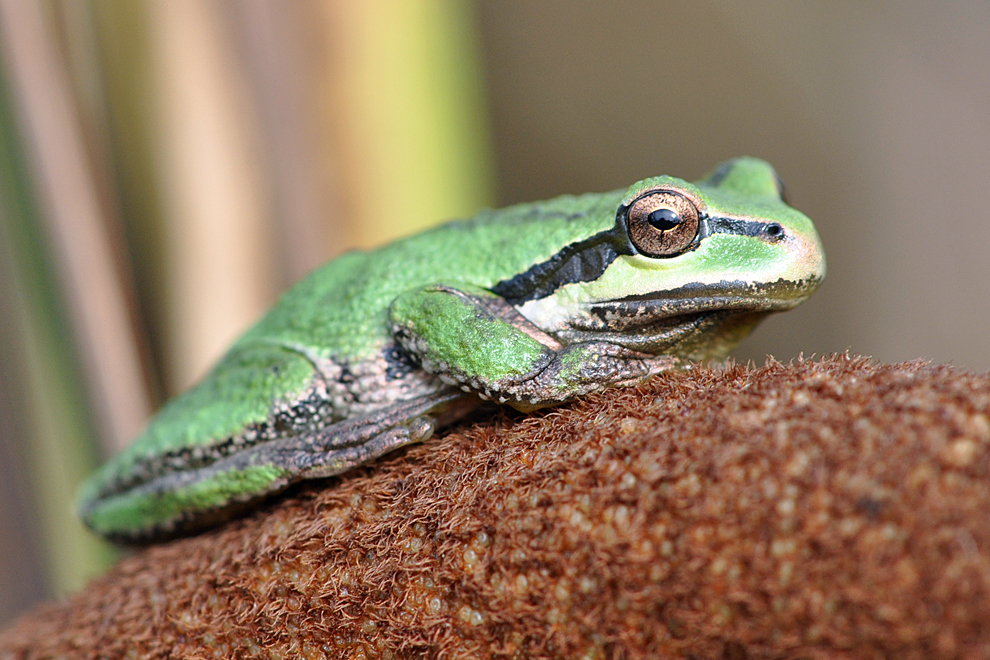 This project is an annual volunteer event held in mid-September to remove the invasive and non-native Narrow-leaf and Hybrid Cattails from the West Wetland adjacent to Chatterton Way at the west end of Rithet's Bog.  We do not remove our native Broad-leaf Cattail species, which is an important part of the marsh ecology
Our goal is to enhance biodiversity by reclaiming areas of open water and mudflats that have been overgrown by the non-native, invasive cattails.  This will improve the wetland habitat for waterfowl, shorebirds and other aquatic organisms while also providing better wildlife viewing.
This project is a cooperative effort of the Rithet's Bog Conservation Society, Saanich Parks and the Saanich Pulling Together Volunteer Program.  
South Perimeter Ditch Restoration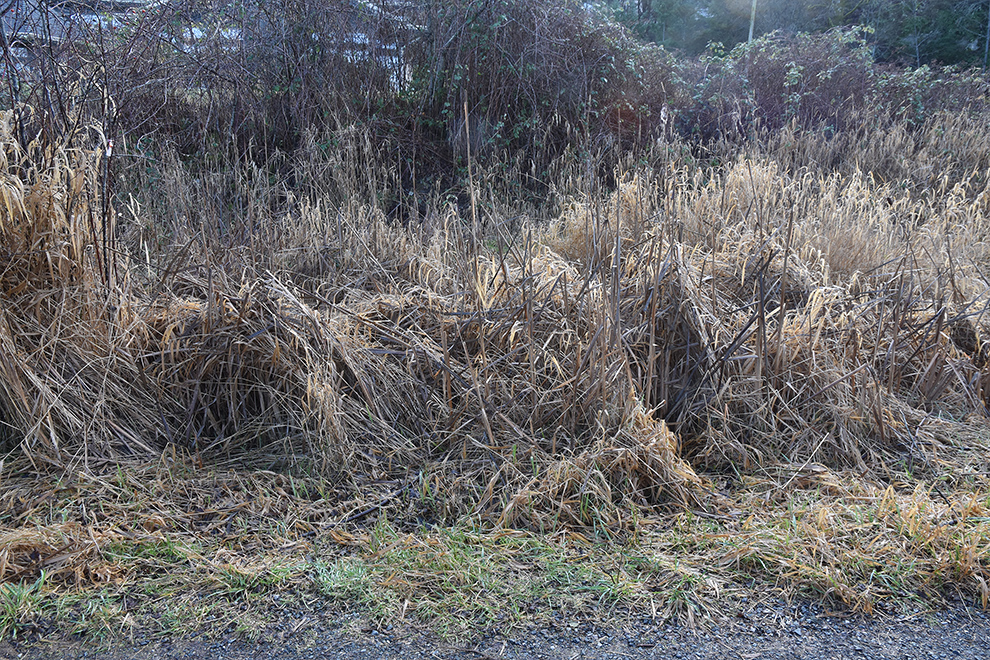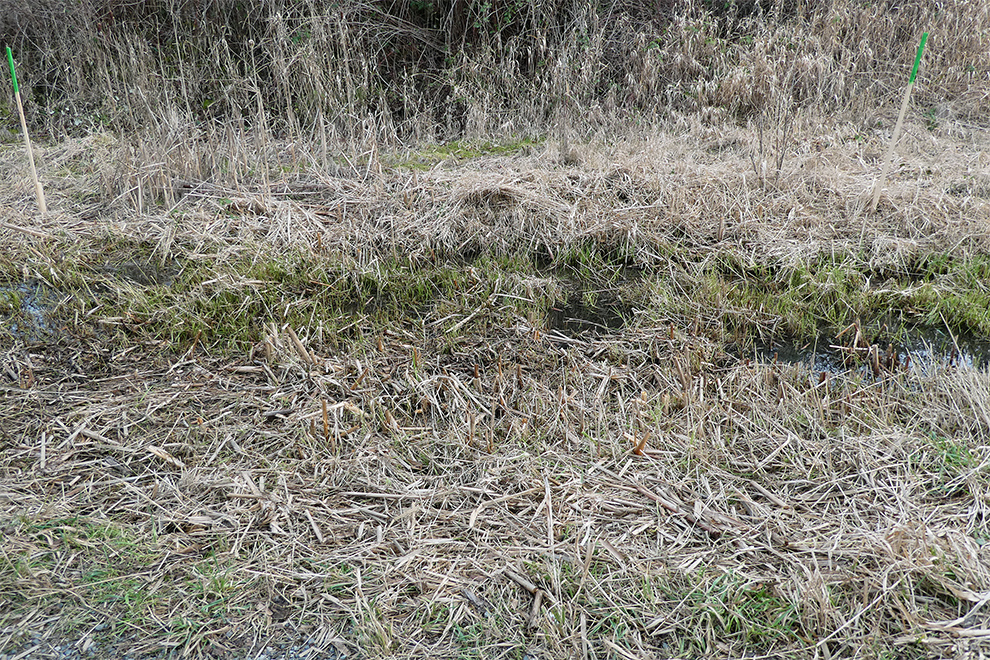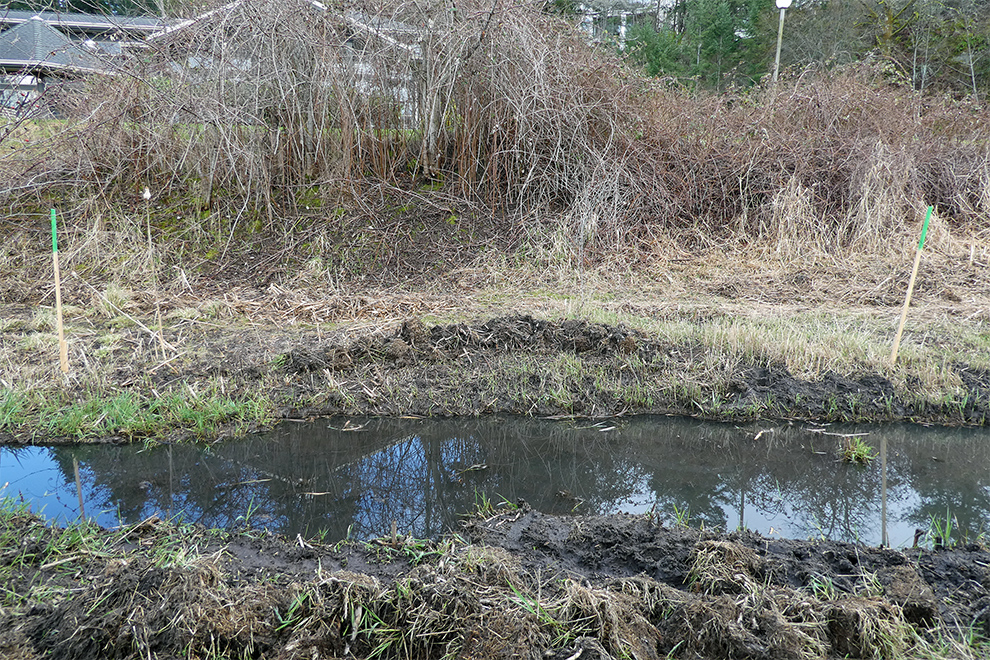 The South Perimeter Ditch  is located on the south side of the park.  It is part of a perimeter ditch system that was installed by Broadmead Farms Ltd in the late 1960's to divert nutrient laden storm water away from the central bog area.  It is one of only a few places in Rithet's Bog that has retained standing water through the recent series of late summer droughts.  We are restoring this ditch so it can provide a refuge for populations of aquatic organisms during these recurring droughts.
At the beginning of this project the ditch was covered by invasive Reed canary grass.  The water surface was completely obscured by a mat of rhizomes 30 cm thick.  We have removed the rhizome mat to reclaim open water.  We have also tarped and mulched the banks to prevent regrowth of the Reed canary grass.  When the tarps are removed, the banks will be replanted with native ground covers.
We will also plant native aquatic plants into the ditch to provide cover and habitat for other aquatic organisms.  Most of the plants we are selecting are already growing nearby in the park.  The ultimate goal of this project is to develop a functioning and self-sustaining aquatic ecosystem.
This project is a cooperative effort of the Rithet's Bog Conservation Society, Saanich Parks and Camosun College.  Some of the work is being done by students of the Camosun Biology 102 class.
Society Restoration Project 3