Introduction
This section contains articles reprinted from the BARA Bugle that reference Rithet's Bog.  The Bugle is the newsletter of the Broadmead Area Residents' Association.  Rithet's Bog Conservation Society volunteers regularly contribute articles to the Bugle.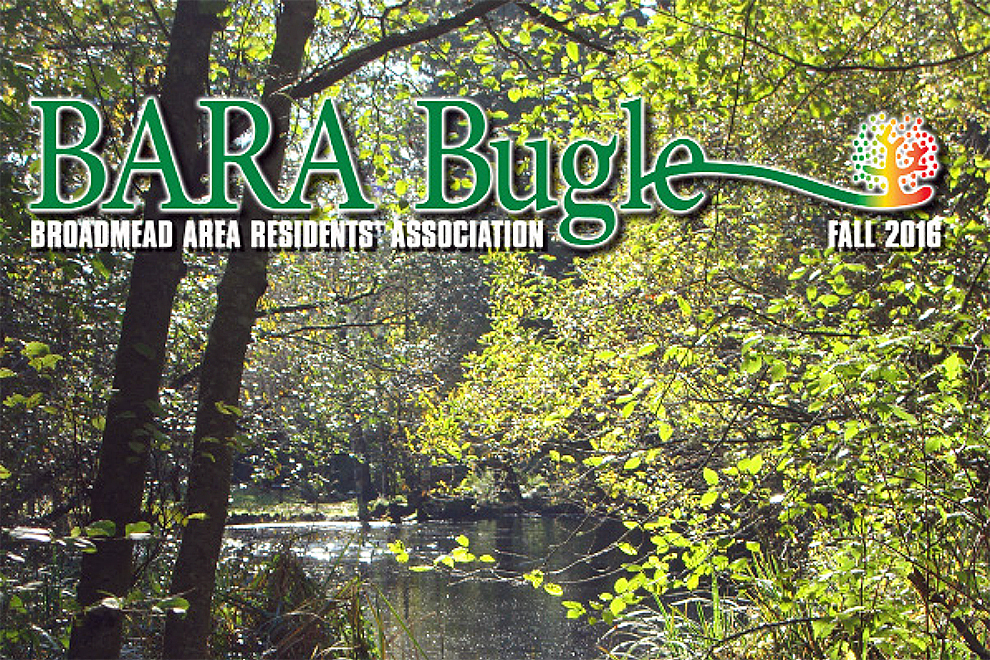 Russ Pym.  2021a.                      Rithet's Bog – South Perimeter Ditch Restoration Project.        BARA Bugle.  2021 Spring.
This article describes a restoration project to convert an overgrown drainage ditch into aquatic habitat.  This restored ditch is one of only a few sites in Rithet's Bog that reliably retains standing water during the late summer dry period.