Rithet's Bog Conservation Society

Introduction
This section contains brochures about various topics concerning Rithet's Bog.
These documents are PDF files that may be downloaded and printed as tri-fold brochures on letter sized paper: 
Print double sided, flipped on the short edge. 
There is a fold guide on the second page between the left and center panels.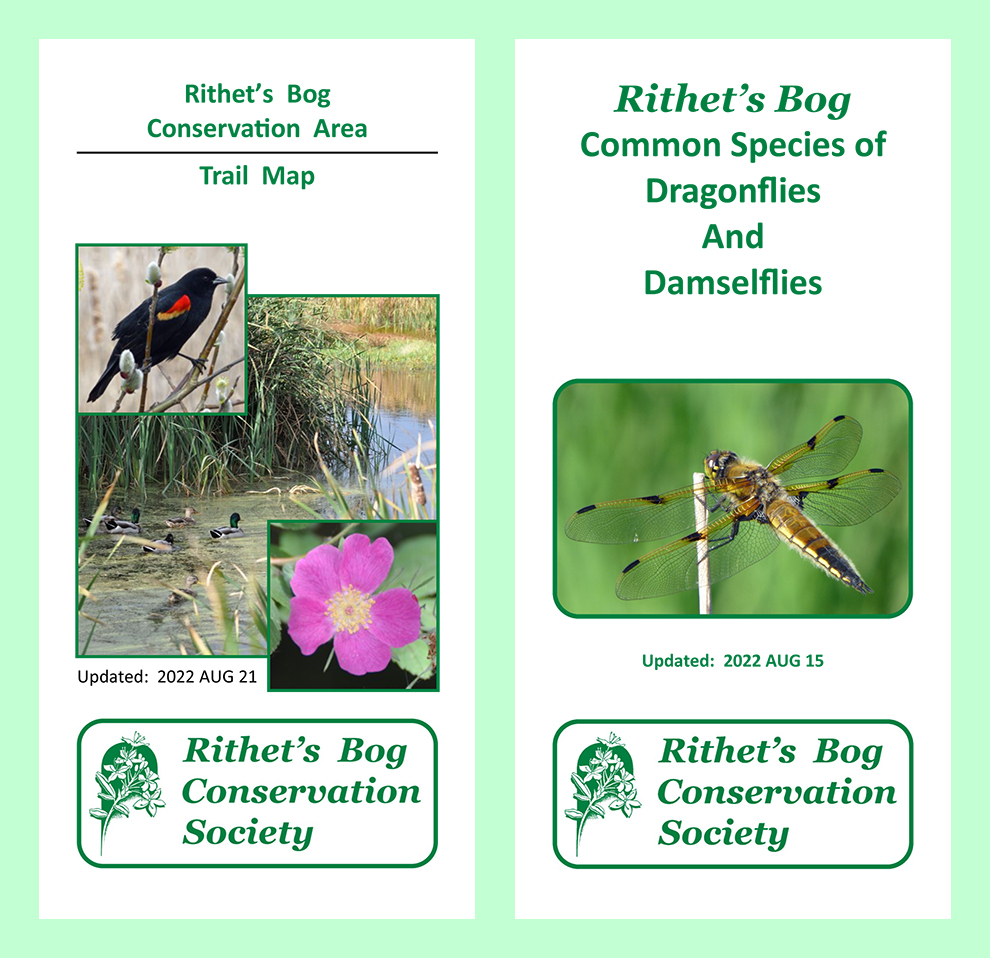 Trail Map  –  A map of the walking trail, amenities and features of Rithet's Bog.
Updated:  2022 JUL 20
A explanation of the types of wetlands at Rithet's Bog.
Rithet's Bog  –  Common Dragonflies and Damselflies.