Information about various topics concerning Rithet's Bog
Introduction
This section contains brochures about various topics concerning Rithet's Bog.
These documents are PDF files that may be downloaded and printed as tri-fold brochures on letter sized paper: 
Print double sided, flipped on the short edge. 
There is a fold guide on the second page between the left and center panels.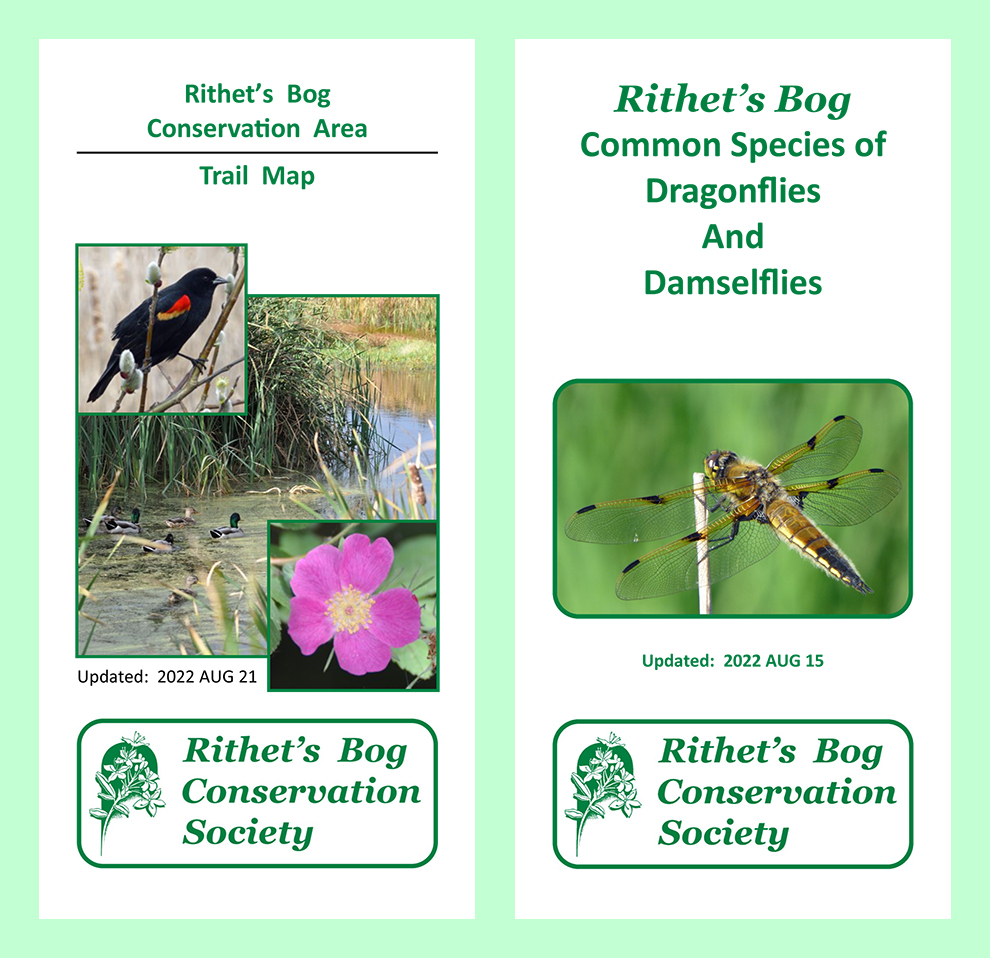 A map of the walking trail, amenities and features of Rithet's Bog
A explanation of the types of wetlands at Rithet's Bog
Common Dragonflies and Damselflies of Rithet's Bog
Photographs of some common dragonflies and damselflies seen at Rithet's Bog